A NEW KIND OF TURF ADHESIVE
Sport Tough™ Adhesive is a self-contained, two-component polyurethane adhesive specially designed to incorporate speed and simplicity to synthetic turf installations.
The combination of a high-performance adhesive and patented dispensing spray gun produces an adhesive system that meets and exceeds FIFA standards for bond strength.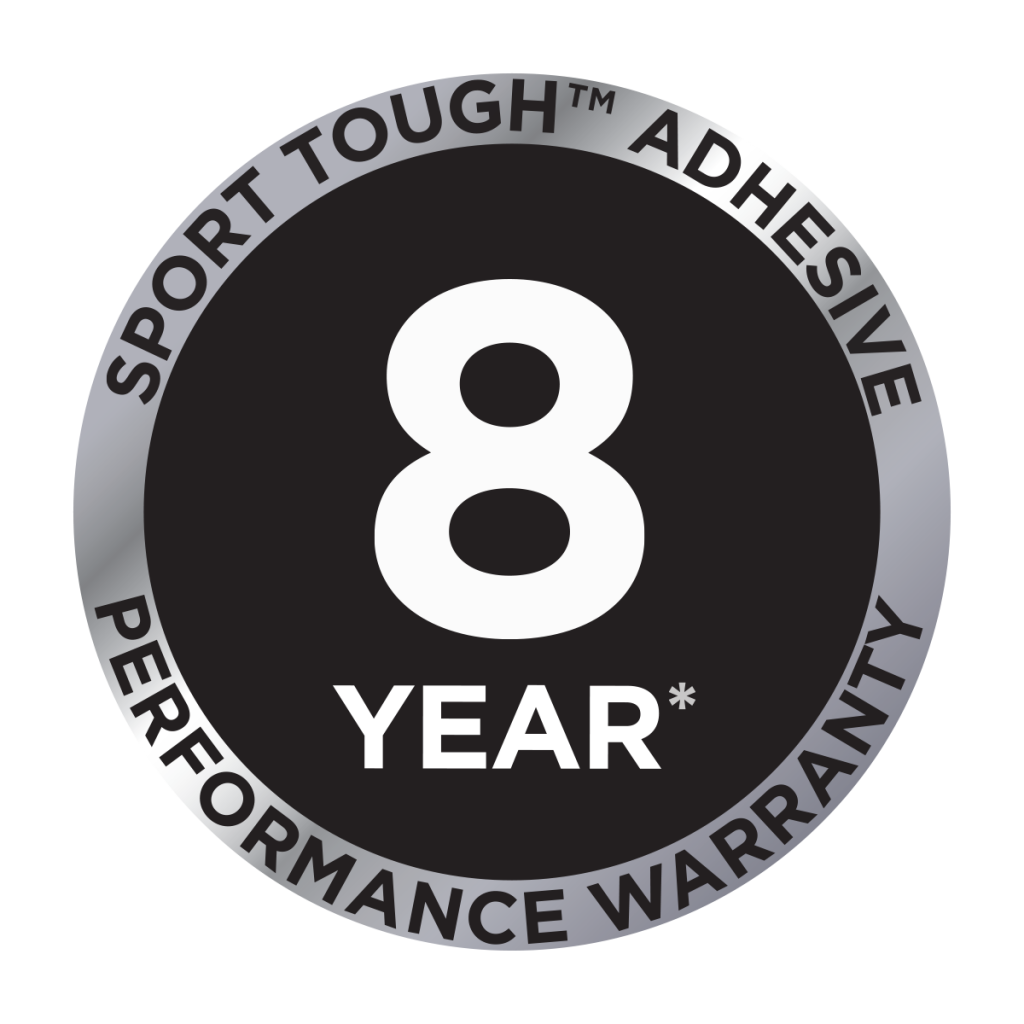 Fast application & minimal waste / fast dry times allow for streamlined installations
No external equipment required / self-contained unit delivers a state of the art spray gun application that eliminates onsite glue boxes
No mixing / pre-pressurized two-component system ensures accurate & consistent spray ratios
Colorwise temperature warning nozzles / ensures adhesives is being applied at proper temperature
Fifa / exceeds FIFA standards for bonding synthetic turf bond strength. 3rd party testing data available upon request
Product sizes & Accessories
P12001 / Patch Repair Kit

Avg. 40 Ft.
Min. 36 Ft.
Max. 49 Ft. @ 6" Spray**

P12048 / Small Kit

Avg. 446 Ft.
Min. 403 Ft.Max. 546 Ft. @ 6" Spray**

P12049 / Full Size Kit

Avg. 1427 Ft.
Min. 1289 Ft.
Max. 1748 Ft. @ 6" Spray**

A10084 / Multipurpose Cleaner 12 oz.
ST1208-9 / Spray Cart

Use with P12048 Small Kit
**Coverage rate will depend on the application method.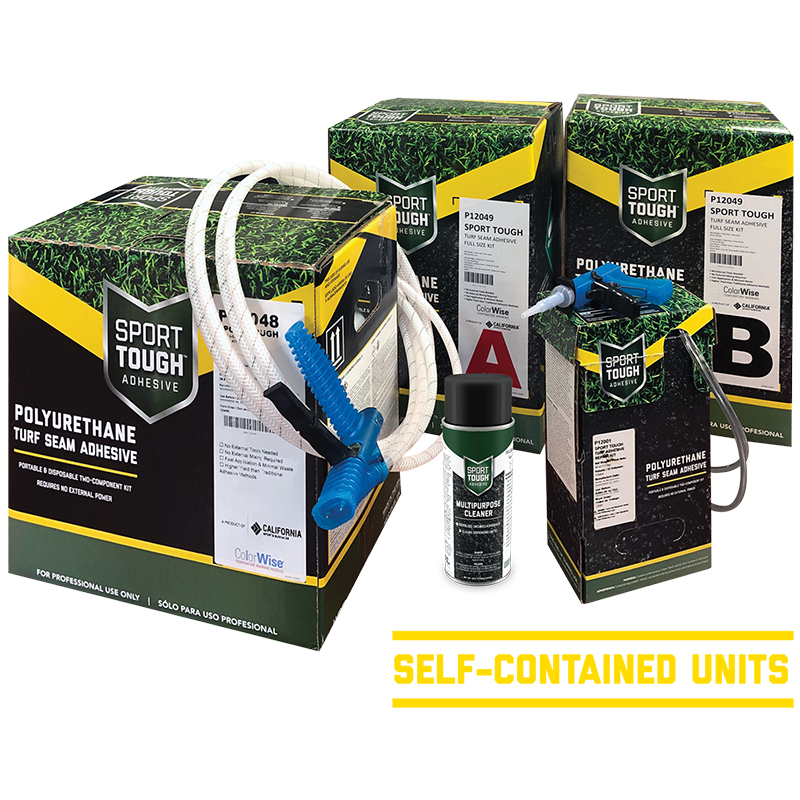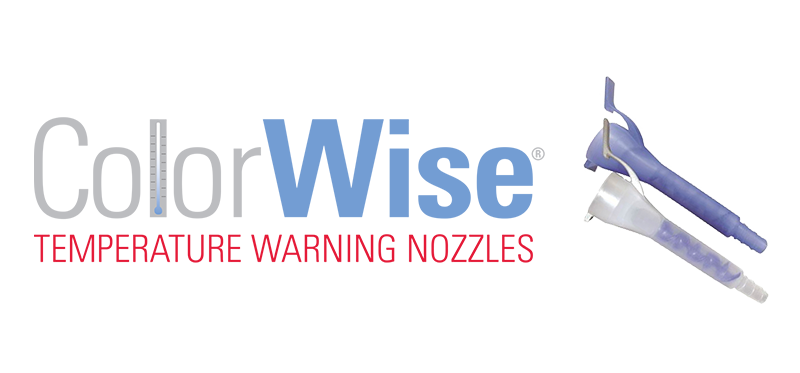 Nozzles changes from clear to blue, indicating that the chemical has reached cold temperatures below 60°F (16°C) and the adhesive should not be dispensed until chemical is back to recommended temperatures (see TDS for product specific temperature recommendations).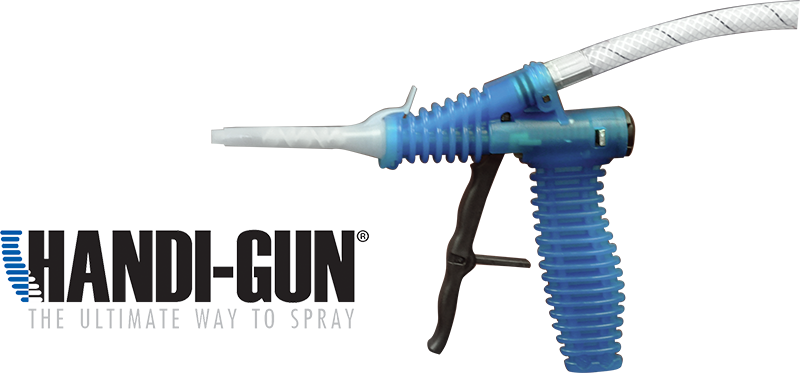 The patented Handi-Gun dispensing provides speed and simplicity to the application.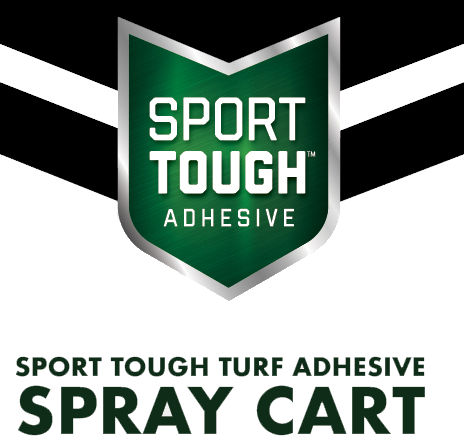 For easy application over large areas, use Sport Tough Turf Adhesive Spray Cart with Sport Tough Turf Adhesive Spray Small Kit.