Get the highest levels of performance, texture, longevity, and athletic capability out of your hard court system. Plexi Hardcourt delivers over 50 years of experience developing the perfect components to deliver professional, competition-quality courts at the speed and comfort level desired. That's why Plexi Hardcourt is the official sports surface system at the BNP Paribas Open at Indian Wells.
Available versions:
Plexi Standard
Plexi H.U. – slower, more textured version
Plexi I.W. – the slowest of all versions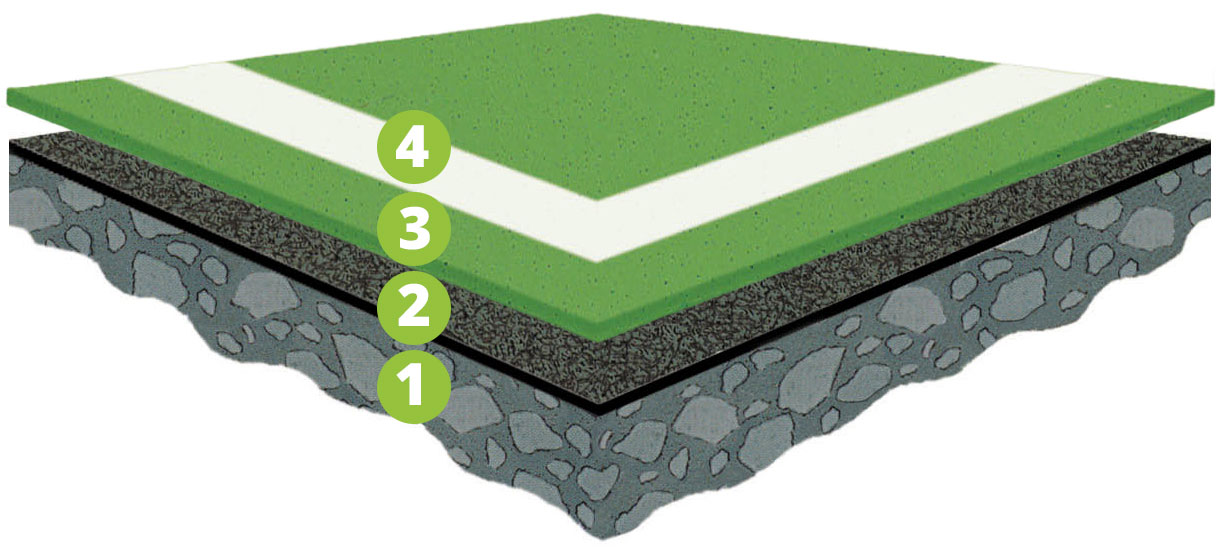 Diagram not to scale
Concrete or Asphalt
Acrylic Resurfacer


Acrylic Resurfacer blended with approved silica sand.

Plexipave®


Sand-fortified Plexipave® color provides a uniform surface texture and determines the speed of play and traction of the court

Line Paint


A heavy bodied acrylic latex
Visit our resources section to find color cards, brochures, technical documents, and various components available for download.