Rebound Ace® Mat Systems offer the ultimate level of cushioned comfort and shock absorbency. Utilizing a polyurethane, prefabricated mat, Rebound Ace® Mat Systems offer the highest shock absorbency on the market. It's designed to handle extended play and fits in perfectly with the lifestyle of a dedicated athlete. The surface is finished with Synpave's Ultra Top Coat and is available in 12 beautiful, bold colors.
Air Cushion 8 Mat System
The application process of the air cushioned technology was created for rooftops and surfaces with expansion joints, where subsurface movement Is predicted. To accommodate the surface movement, a high-quality adhesive is applied along the exterior of the mat to promote more competitive gameplay.
GS8 Mat System
Best for vigorous or frequent play, this polyurethane, prefabricated mat offers cushioned comfort and the highest level of shock absorbency available. Choose from 12 vibrant colors to personalize to your project.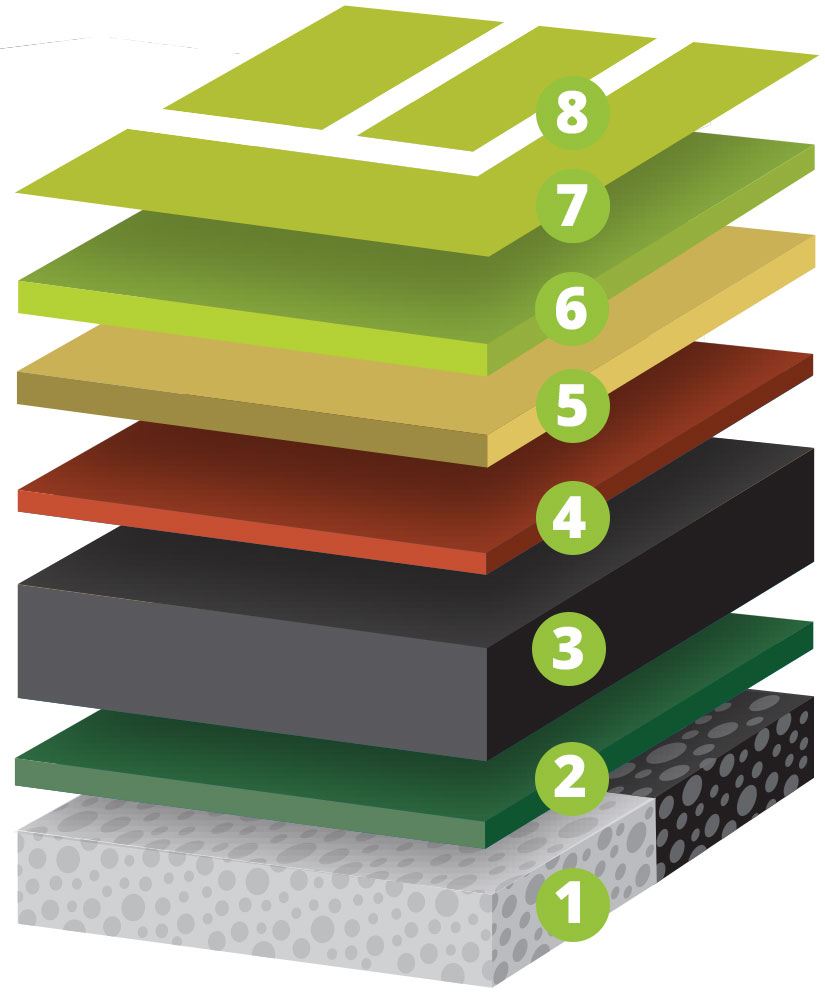 Diagram not to scale
Concrete or Asphalt Base
Mat Adhesive
7mm Rubber Shock Pad
Mat Sealer X2
Reinforced Layer
Filler Coat X2
Player Surface X2
Line Paint
HSA Club 5 Mat System
HSA offers players a balance of performance and comfort. Utilizing a 4 mm rubber mat, HSA is the best surface solution for competitive play and physical wellness and topped with Rebound Ace® Ultra Top Coat, which is available in a variety of decorative colors.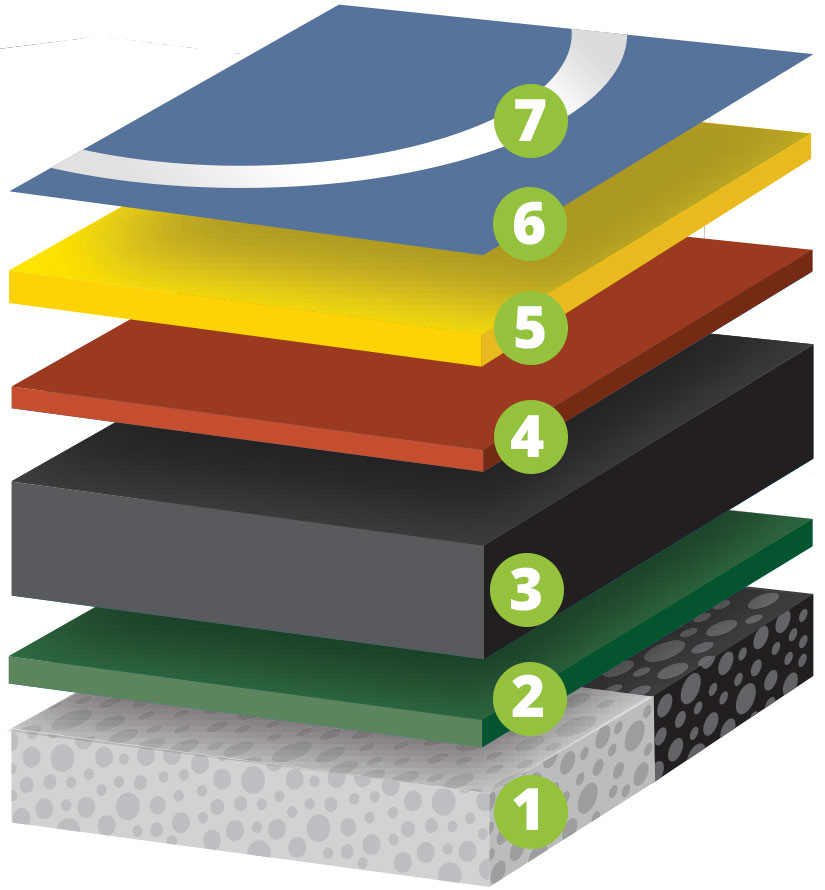 Diagram not to scale
Concrete or Asphalt Base
Mat Adhesive
4mm Rubber Shock Pad
Mat Sealer X2
Flexible Filler Coat X2
Player Surface X2
Line Paint
Product Information & Resources
System
Cut Sheet
Specification
Application Guide
Color Card
Accreditation
SDS