Basketball is one of the world's most popular and widely viewed sports. It was invented by Dr. James Naismith in Springfield, MA in 1981. Initially, players shot a ball into peach baskets that hung from a 10-foot wall. Due to efficiency, the bottoms of the baskets were removed, rules were set, and the sport of basketball was born.
Today, basketball is played all across the world; outside, inside, in arenas as well as backyards and public parks. While most courts retain the same dimensions, certain courts have different paint/lining than others, most notably basketball courts used in International play (e.g. the Olympics).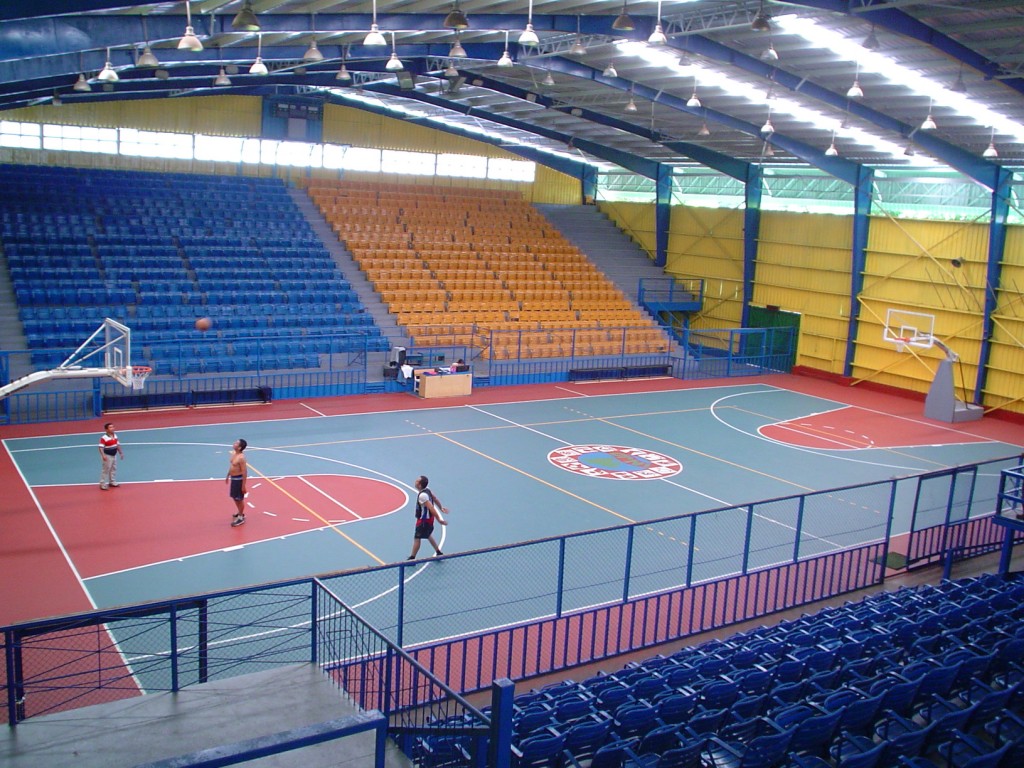 Below, you can find more information about basketball court surfaces, including standard dimensions, line structure & more.
Dimensions
There are several different professional basketball leagues across the world, so court sizes vary dramatically. While the baskets are always ten feet above the floor, the width and length can change depending on the level of play
NBA – 94 feet by 50 feet
FIBA (International Basketball Federation) – 28 meters by 15 meters
NCAA – same as NBA
High Schools (U.S.) – 84 feet by 50 feet
Youth Basketball – 74 feet by 42 feet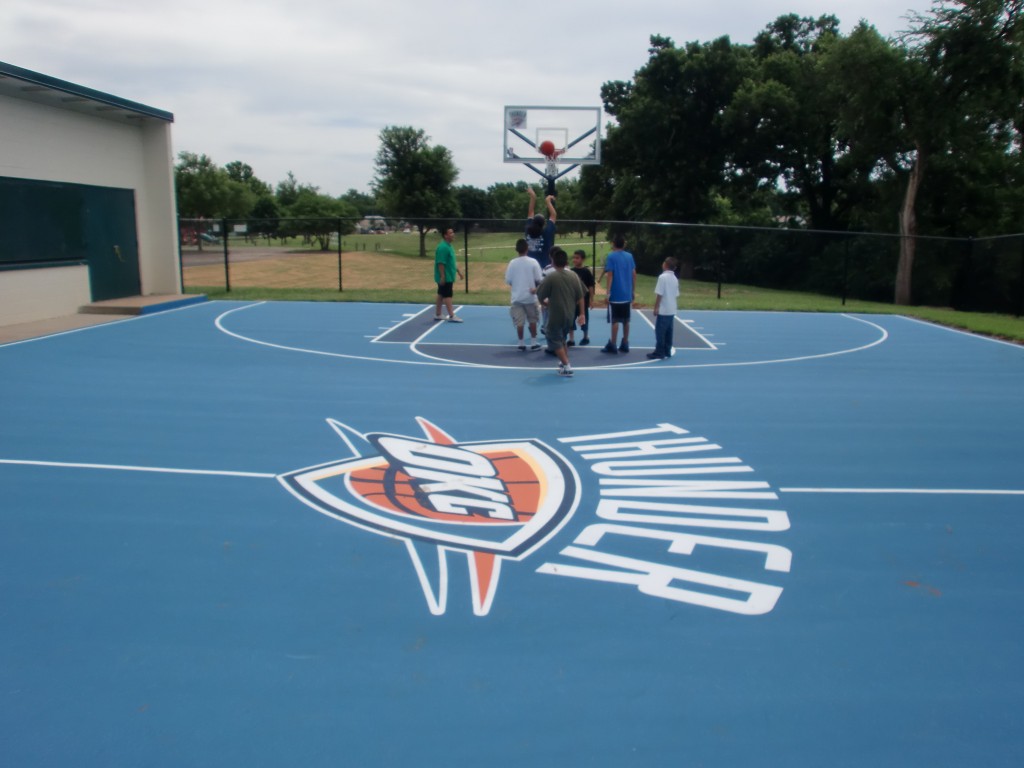 Paint Lines & Court Markings
The most obvious and standardized markings on a basketball court are the three-point line, the foul line, the center circle and what's called "the key." While most courts in the United States mirror the markings of any NBA court (despite different sizes), the international courts (FIBA) have several differences. In 2008, FIBA announced that there would be major changes involving the lines and marking. Below are a few of the major changes:
The "Key" – changed from a trapezoid to a rectangle, as in the NBA, with the exact same dimensions
Three-point line – moved back to 6.75 meters from 6.25 meters (compared to 7.24 meters in the NBA)
"Restricted Area" Arc – FIBA adopted NBA's restricted area arc with a marginally wider radius of 1.25 meters
For more information about basketball court surfaces, including installation, dimensions and more, visit our Technical Documents section.
Acrylotex Sport is a durable, high performance coating system for both interior and exterior court use.  The wide variety of standard and custom colors allow for customized, multi-sport, and specialty courts. The medium texture, non-skid surface delivers unparalleled grip performance in game play which is imperative for basketball court surfaces. When compared to polyurethane, hardwood, or interlocking tile systems, Acrylotex Sport is the economic alternative that will remain in top playing condition for years.