As you might have heard by now, DecoTurf, a California Sports Surfaces brand, has once again been chosen as the surface of the Minto US Open Pickleball Championships, happening in Naples, Florida, United States, from April 15th to 22nd. Billed as the largest pickleball tournament and party in the world—all set in a beautiful outdoor paradise—the fun-filled event will draw over 3,000 players from all 50 US states as well as 29 different countries, competing on 60 dedicated DecoTurf courts, which include the world-famous Zing Zang Championship Court. In addition to the players, a record 35,000+ spectators are expected to attend the event.
Since its first national tournament back in 2016, California Sports Surfaces and the US Open Pickleball Championships have focused on supporting both this popular competition and the sport of pickleball at large. For players worldwide, the signature dark blue and red DecoTurf courts are instantly recognizable as a mark of thrilling, high-stakes match play.
"The US OPEN isn't just another pickleball tournament. It's an immersive pickleball experience as the energy, spirit of community, pure joy and fun are unlike any other pickleball event," says Terri Graham, the event's co-founder. "Every year we aim to deliver players and fans the time of their life."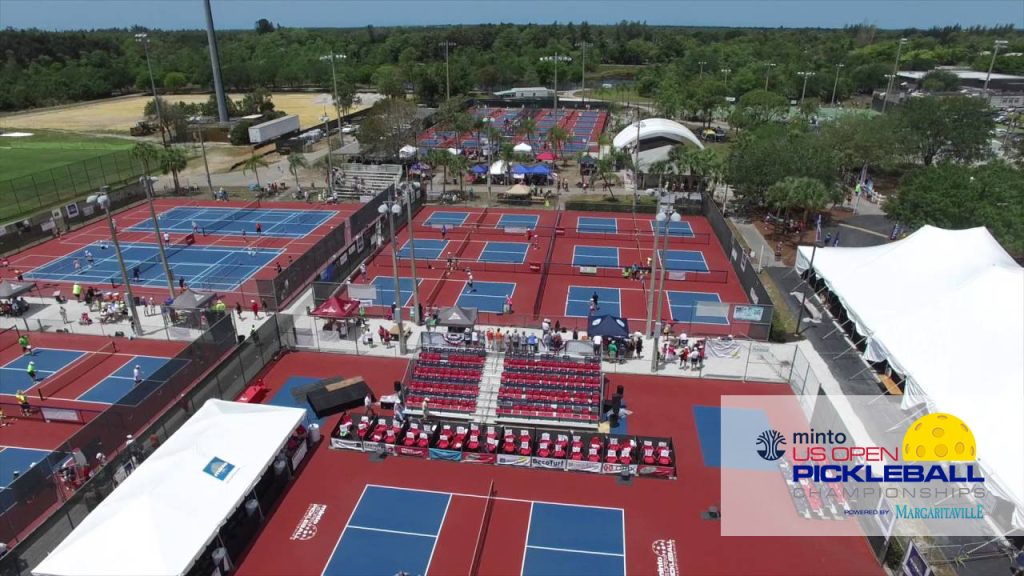 DecoTurf DecoColor® & Pickleball – a great match
DecoTurf DecoColor®, our versatile multilayered system, is not only the official surface of the Minto US Open Pickleball Championships for the 7th year in a row, but it was also developed to withstand extreme temperatures – from the scorching heat of Florida summers to grueling subzero Minnesota winters, without compromising the quality of the court.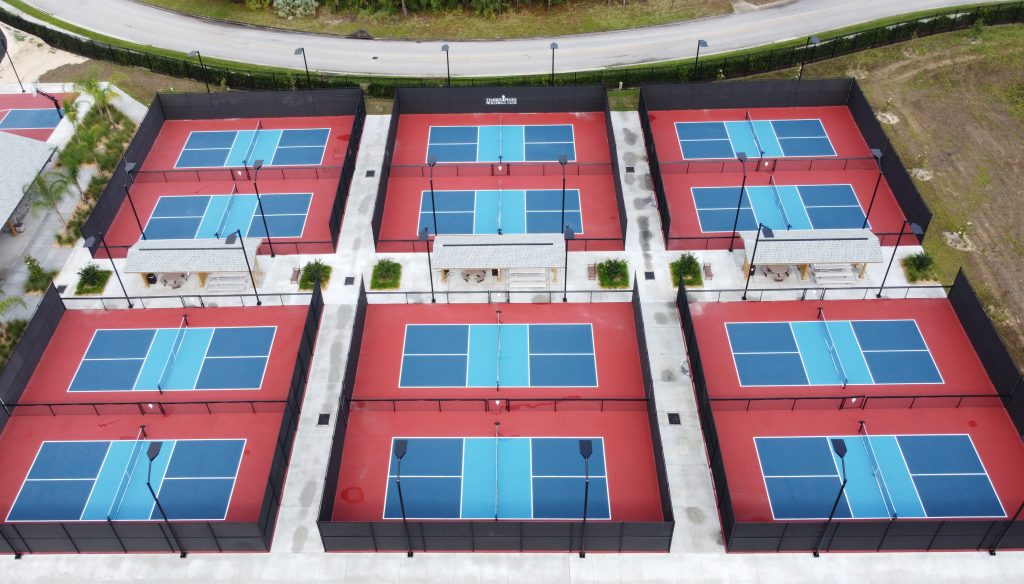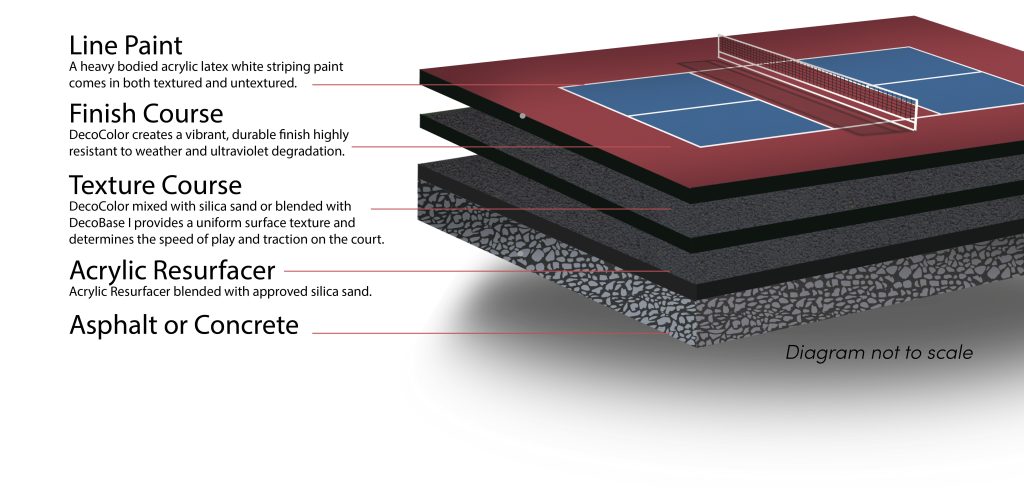 DecoTurf low-maintenance court surfaces can be formulated to meet the requirements of athletes at any level, not just for pickleball, but also tennis, netball, basketball, and various roller sports. This versatile surface features a multilayered construction that is suitable for indoor or outdoor use.