Getting those steps in.
In recent years, rubber paths have become increasingly popular in outdoor areas, including parks, community pathways, building courtyards and rooftops… and even sidewalks. Rubber trails provide a low-impact, non-slip, comfortable surface for joggers and walkers.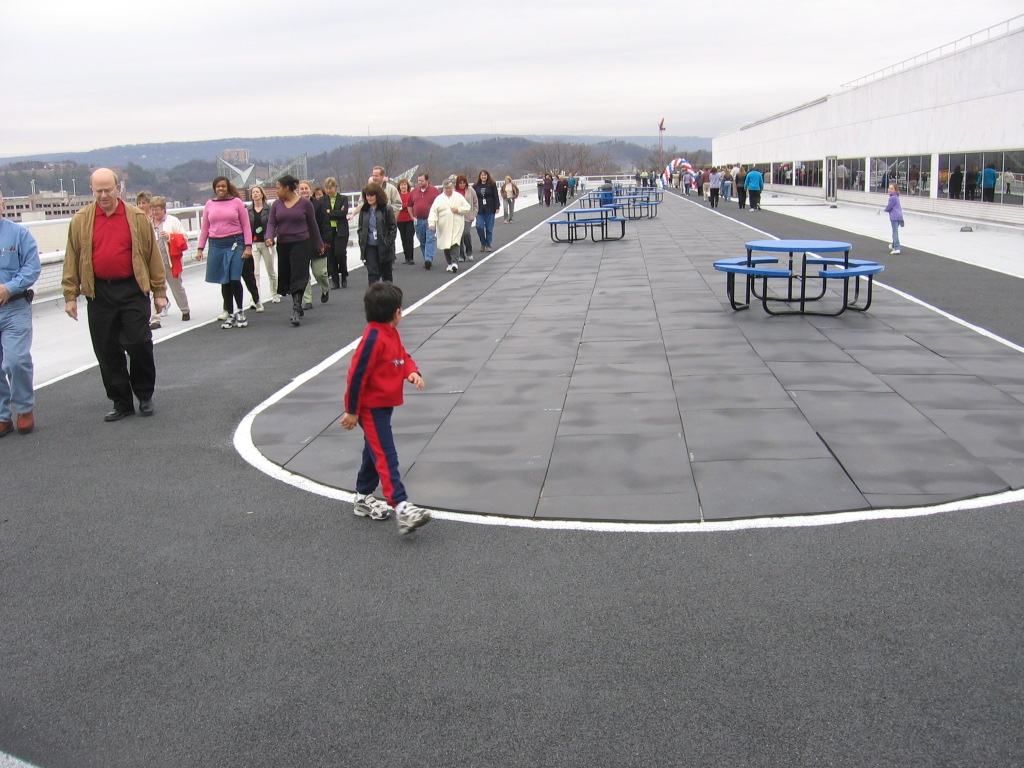 Did you know?
Plexitrac® Surfacer is mostly known as the budget friendly option for resurfacing, refreshing, and rejuvenating existing running tracks. But did you know it can also be a great solution for impact surfaces, when used over existing asphalt tracks or pathways, to provide comfort and texture?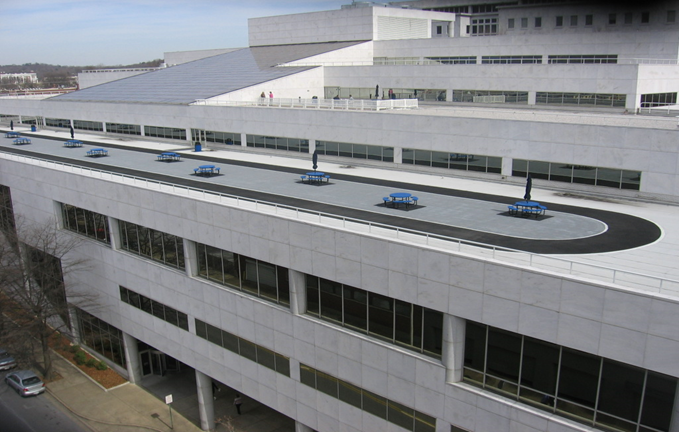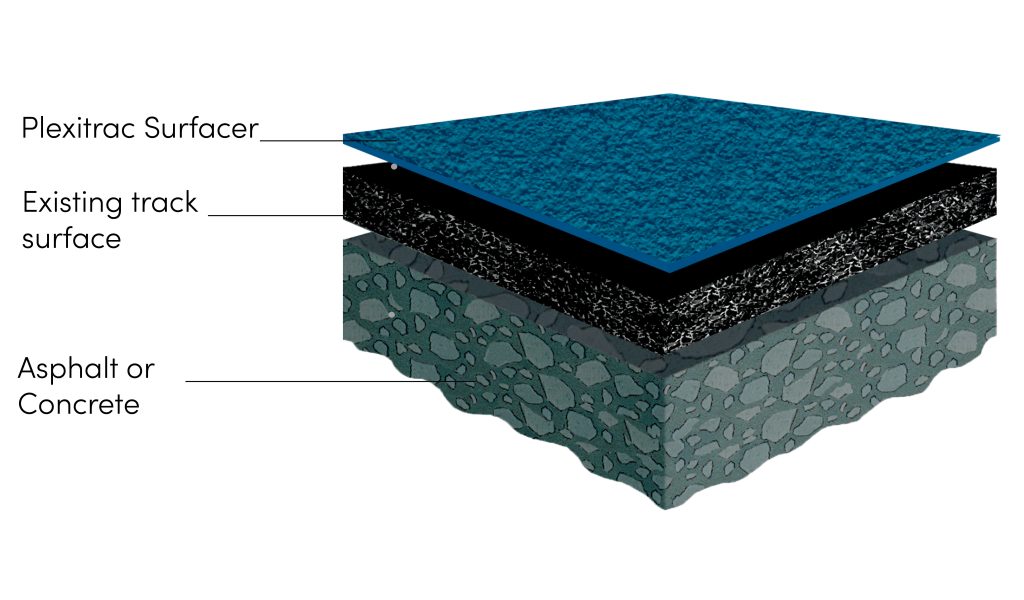 Plexitrac Surfacer is an EPDM rubber based, pigmented acrylic coating engineered to go over asphalt, SBR-latex, and some existing urethane systems.  Due to its high flexibility and good recovery, Plexitrac Surfacer will enhance the elasticity and impact resistance of a resilient subsurface.  This premixed material may be applied either by squeegee or approved spray unit and it comes in Black, Red, Green, and Blue (other colors available by special order).
Plexitrac systems can be eligible for valuable credits under the U.S. Green Building Council (USGBC) LEED rating system.

 

Adds comfort and shock absorption to existing surfaces
Highly pigmented composition is filled with EPDM rubber granules for texture and filling of an existing track surface.
Easy to clean and maintain
With an outstanding reputation of high-quality products, Plexitrac systems offer a variety of color, texture, performance, and budget with authorized applicators available worldwide. Alongside excellent service and support, Plexitrac has been the trusted choice for 40 years.