Rust-Stopping Wipe-Out® Stain Blocker From ICP Wins 2022 ASBA Game Changer Award
Product that stops unsightly rust spots on athletic courts recognized by the American Sports Builders Association (ASBA)
ANDOVER, Mass. – Jan. 17, 2023 – Wipe-Out® Stain Blocker, one of the newest products from ICP's family of brands, released in May 2022 by California® Sports Surfaces, was recently announced as one of the year's Game Changer award winners.
The powerful rust-blocking primer earned a coveted spot as one of only two products best exemplifying excellence and innovation in design, supply and manufacturing for sports facilities today. It was selected as a winner in the Courts Division by attendees at the American Sports Builders Association's (ASBA) 2022 Technical Meeting, held in Palm Desert, California, where new technologies and products for designers, builders and suppliers of materials for athletic facilities are showcased annually.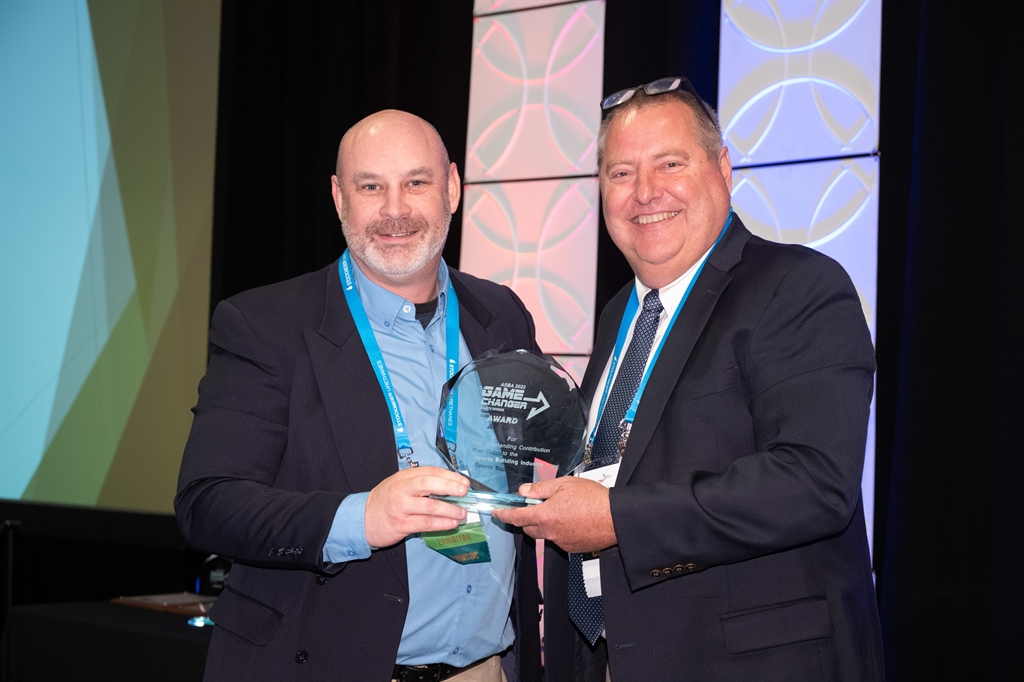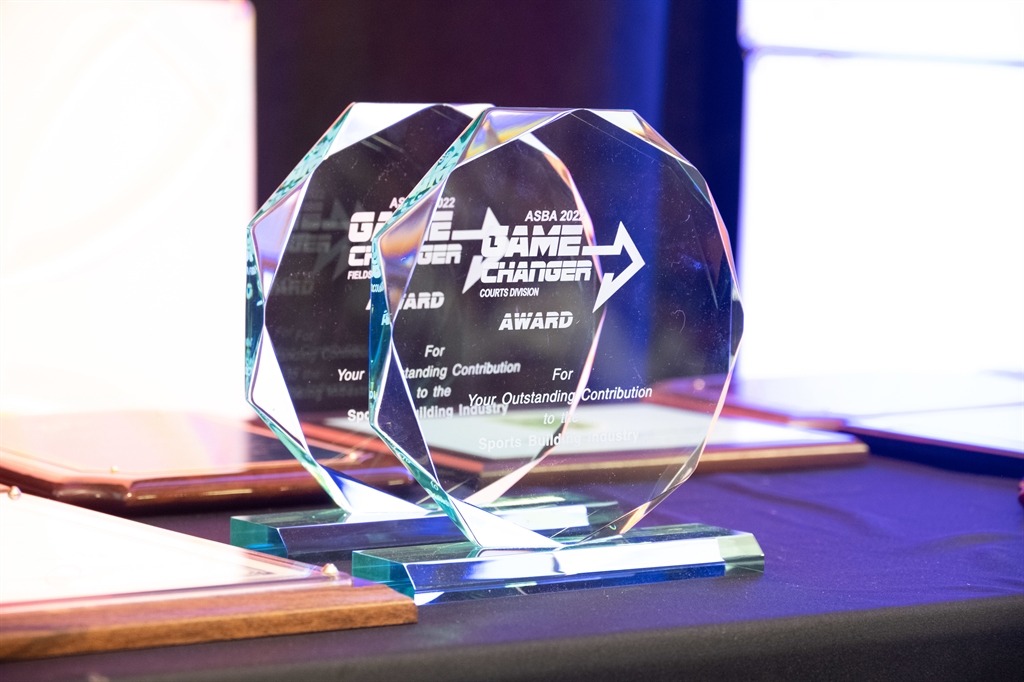 Stop rust spots before they start
Crushed stone aggregate used in asphalt sometimes contains iron pyrites and other metallic minerals that can leave rust spots or streaks on the surface of sports courts. Asphalt suppliers cannot guarantee against the presence of these contaminants.*
This is where Wipe-Out Stain Blocker, a concentrated acrylic latex stain-blocking primer that provides exceptional adhesion and stain resistance, comes in. The product can be applied to new asphalt or concrete surfaces, as well as existing, acrylic surfaces to inhibit the transmission of stains. It is recommended for use on any court where pyrites may be present, provided existing surfaces are confirmed to have good drainage and be free from cracks and depressions before application. The product offers an ideal option to protect sports courts before costly repairs or replacement is required.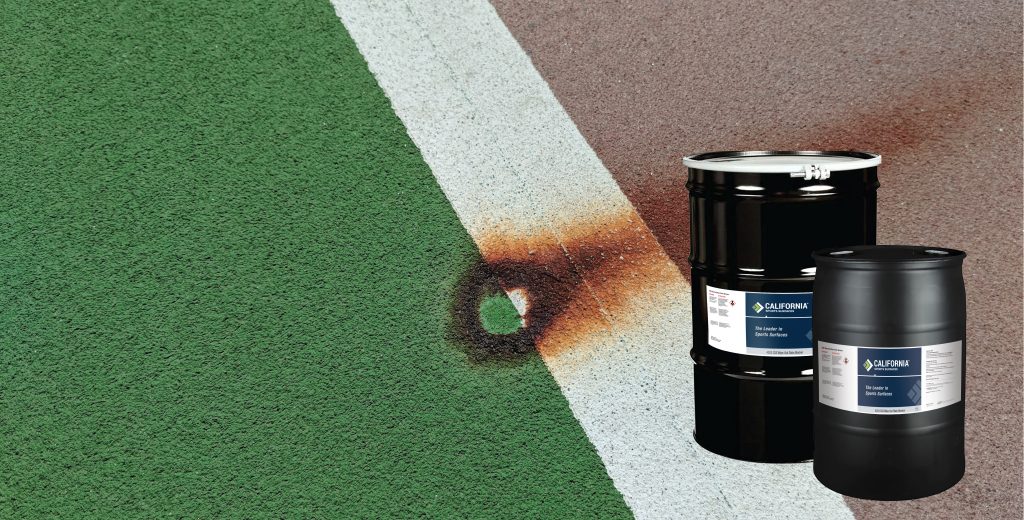 "We're honored to receive a prestigious Game Changer award from ASBA for 2022," said Tom Magner, Director of Product Management, Sport Surfaces, ICP. "Not only does it elevate our Wipe-Out Stain Blocker product, but it also reinforces our current focus on and investment in research and development as an organization. By investing in future capabilities, we'll be able to provide our customers with innovative, industry-leading products and services for many more years to come."
The ASBA is a nonprofit association comprising designers, builders and suppliers in sports facility construction.
California Sports Surfaces, a major player in the sports facility construction industry, is committed to evolving the game by making athletic courts and public spaces more beautiful and accessible. The brand's many surface and coating technologies can be found from parks and playgrounds to cushioned walking trails.
See the latest solutions for competition-ready courts at CaliforniaSportsSurfaces.com or visit icpgroup.com for even more industrial coatings and adhesives for professional builders and installers.
*American Sports Builders Association (ASBA); Asphalt Impurities; position paper accessed 4.8.22
### 
About California Sports Surfaces
California Sports Surfaces (CSS) is the leading supplier of prestigious sports surfacing product lines, such as DecoTurf®, Plexipave®, Rebound Ace®, Premier Sports Coatings®, StreetScape and Plexitrac®. As the first and only surface manufacturer to be awarded the status of International Tennis Federation (ITF) Recognition Elite Silver, CSS is the surface of multiple Olympic Games as well as other world-renowned events, including the US Open and the Australian Open. Several portable court systems are also available across the CSS product family. For more information, visit www.californiasportssurfaces.com.
About ICP
Innovative Chemical Products (ICP) Group is a leading specialty chemical manufacturer in North America and provides coatings, adhesives and sealants globally. With operations headquartered in Andover, Massachusetts, and multiple manufacturing facilities around the world, ICP serves multiple end markets, including building materials, specialty construction, industrial, packaging, printing and sports surfaces. ICP is privately held and manufactures products under several recognized specialty groups. For more information, visit www.ICPGroup.com.
ICP is a portfolio company of Audax Private Equity.