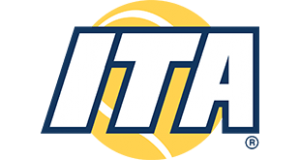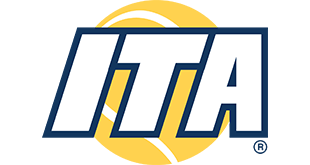 California Sports Surfaces and the Intercollegiate Tennis Association (ITA) are excited to announce a multi-year extension of their alliance, whereby California Sports Surfaces will be recognized as the Official Tennis Surfaces of the ITA.
California Sports Surfaces' brands are used by many of the top collegiate tennis programs, as well as the Tokyo Olympic Games, Grand Slam tournaments, the Laver Cup, and other professional events around the world.
"We are excited to continue our partnership with California Sports Surfaces; an outstanding member of the tennis community," said ITA CEO Timothy Russell. "The California Sports Surfaces products and services are industry leaders, and are featured at many of our member institutions across the country."
California Sports Surfaces provides, at no additional cost to ITA member programs, on-site technical assistance and technical resources prior to, or during all CSS surfacing system installations, as requested.
ITA members receive access to the best available rates on all premium athletic surfacing brands: DecoTurf, Plexipave, Rebound Ace, and Premier Sports Coatings. Members will also be given discount access to ICP's various offerings through the prosolutionsdirect.com website.
"We are thrilled to extend this partnership with the ITA, now going on 16 years," added Tom Magner, the Director of Product Management for California Sports Surfaces. "Together, we will continue to advocate for all member institutions and the game that we love."
About California Sports Surfaces
Sports Surfaces (CSS) is the leading supplier of prestigious sports surfacing product lines, such as DecoTurf®, Plexipave®, Rebound Ace®, Premier Sports Coatings®, StreetScape and Plexitrac®. As the first and only surface manufacturer to be awarded the status of International Tennis Federation (ITF) Recognition Elite Silver, CSS is the surface of multiple Olympic Games as well as other world-renowned events, including the US Open from 1978 to 2019 and the Australian Open from 1988 to 2018. Several portable court systems are also available across the CSS product family.
About the Intercollegiate Tennis Association
The Intercollegiate Tennis Association (ITA) is the governing body of college tennis and is committed to serving college tennis and returning the leaders of tomorrow while promoting both the athletic and academic achievements of the collegiate tennis community. The ITA, founded in 1956, is comprised of nearly 1,700 men's and women's varsity tennis teams representing over 1,250 institutions, administers numerous regional and national championships and the ITA College Tennis Rankings for nearly 20,000 college varsity student-athletes at NCAA Division I, II, and III; NAIA; and Junior College levels. The ITA also has a comprehensive awards program for players and coaches to honor excellence in academics, leadership, and sportsmanship. For more information on the ITA, visit wearecollegetennis.com and follow the ITA on Facebook, Twitter, Instagram, and LinkedIn.