It was a case of third time's a charm for Li Na this past weekend at Melbourne Park. The women's singles finals came to an explosive finish with Li Na coming out victorious. Li who was almost eliminated in the third round, met 1st time finalist, Dominika Cibulkova of Slovakia, in a finale that heavily favored Li.  This was Li's 3rd appearance at an AO final in the past four years. With a 7-6 6-0 victory Li finally claimed the AO Champion title that had evaded her in recent years.
"Thanks to all the sponsors who make fantastic tournament.  I have to say, this is my favorite grand slam and I'm so happy to win title here. I cannot wait and am looking forward to come back." Li Na, Post Win Speech
Li is the most celebrated Chinese athlete and has broken ground for tennis revolution in the country.  She holds many Asian tennis records including the first (and only) Asian Tennis player to win a Grand Slam.  She has also achieved the highest ranking of any Asian Tennis player by reaching the 3rd spot on the WTA tour.
"Tennis has exploded in China. The country now has some 15 million tennis players; 116 million watched Li win the French Open. That kind of exposure is crucial to our sport, and it never would have happened without Li. At tournaments, I've seen her charm the crowds. When she smiles, everyone melts. She's just such a breath of fresh air. Her friendly on-court demeanour as well as her hilariously-witty post-match interviews brings a smile to everyone's face." – Chris Evert (Time Magazine Excerpt)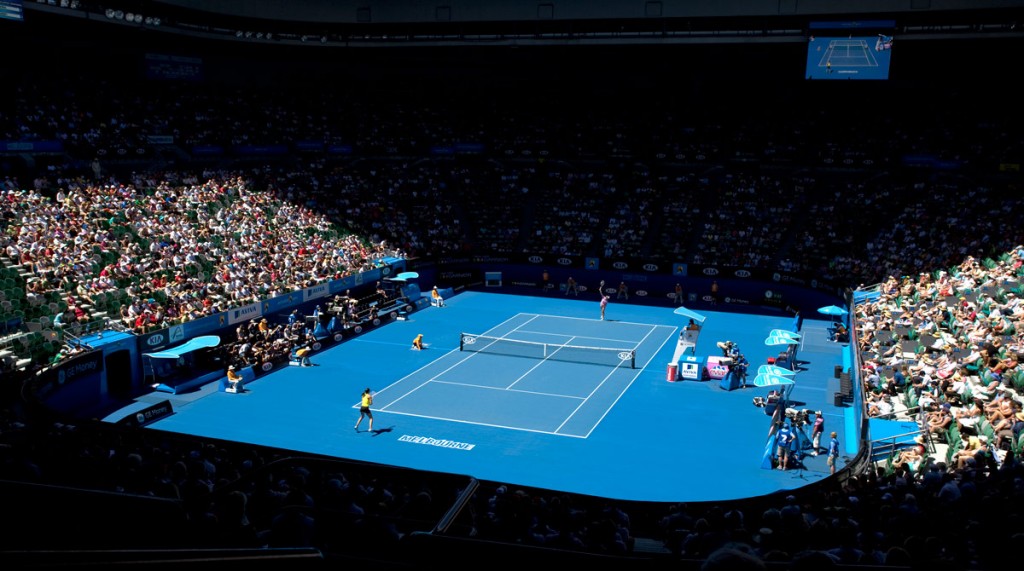 Plexicushion® by Plexipave® .The iconic blue on blue court was created by Plexipave® for Tennis Australia to help ball visibility by players and fans as well as increase brand recognition for the organization. Plexipave® is also the official surface partner of WTA Asia.
"We searched the world for an ideal court surface for the Australian Conditions… Plexicushion® has provided us with a surface that rewards great shots, the players love, and we are finding the top players in the world are getting into the second week which is exactly what the event wants." Craig Tiley, Tournament Director
Want to play like Li Na and the pros? Visit www.plexipave.com or call +1.978.623.9980 to learn more about Plexipave's surfacing systems.