Rust can ruin the visual appeal of crisp, clean, colorful athletic surfaces. When dingy brown spots develop over time on tennis, basketball and other outdoor and indoor athletic playing surfaces, it's likely due to the presence of iron. Iron oxidizes as moisture penetrates the court, eventually causing rust to migrate to the surface and materialize as spots or streaks.
Why do athletic surfaces rust?
Sometimes, the crushed stone aggregate used in asphalt may contain iron pyrites among other metallic minerals. It is impossible to obtain a guarantee from an asphalt supplier against the presence of certain contaminants, just as it is impossible to predict whether a particular batch of asphalt will contain iron.*
For contractors, the best defense is a good offense to stop rust spots from developing on athletic courts. Now, contractors have an affordable new option to protect sports courts before costly repairs or replacement is required.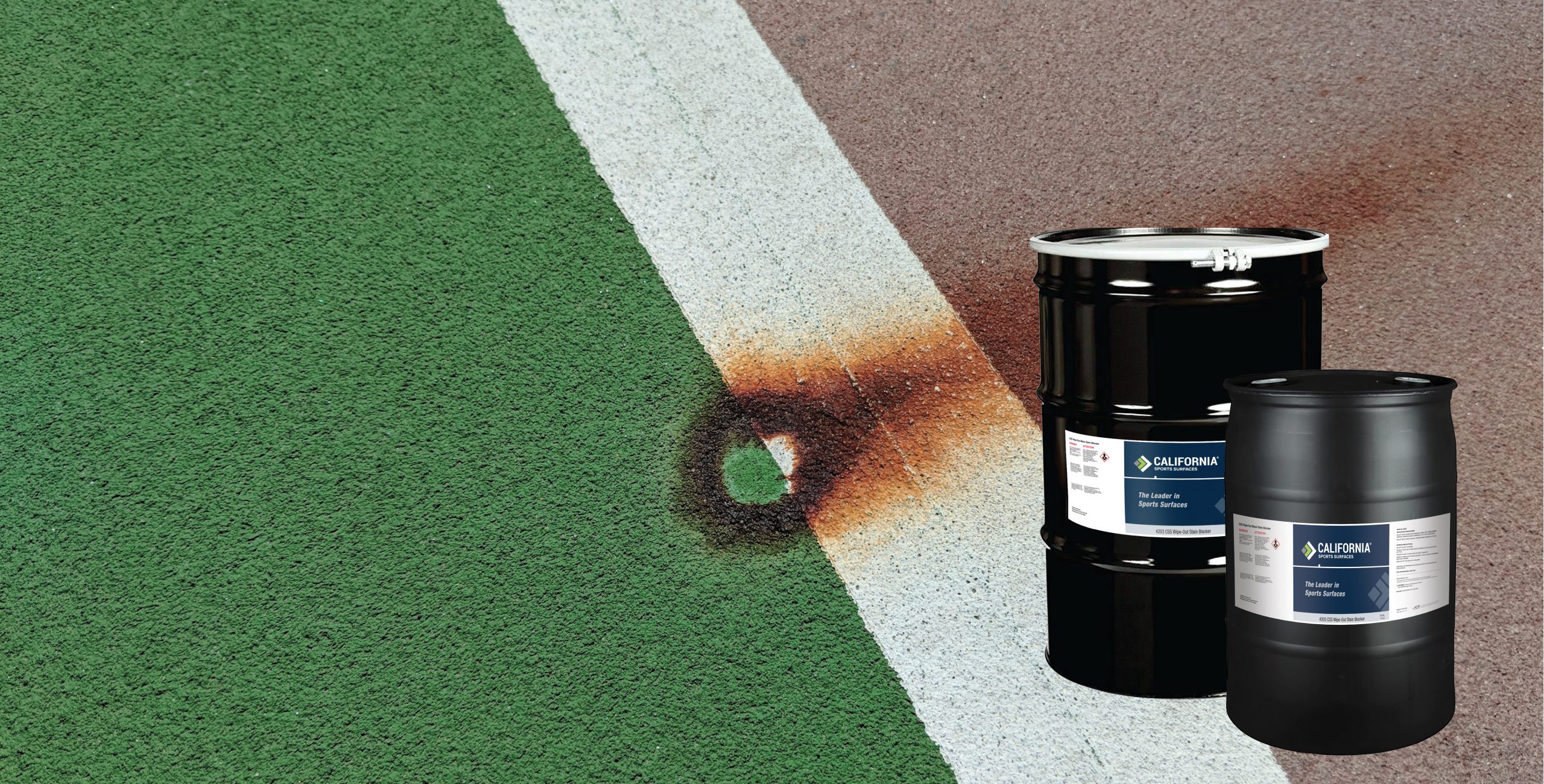 Wipe-Out® Stain Blocker from California Sports Surfaces® is a brand-new primer that inhibits the transmission of stains through the surface. It can be applied over new or existing asphalt or concrete surfaces that have a sound base of adequate thickness and stability. This includes previously coated surfaces.