ICP Introduces CoolTop® Cool Pigment Technology to California® Sports Surfaces Product Lineup
Designed to reduce acrylic sports court surface temperature via solar reflectance so athletes stay cooler, play longer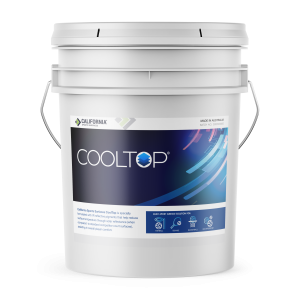 ANDOVER, Mass. – October 11, 2022 – By utilizing the latest in technology, ICP has formulated CoolTop® Cool Pigment Technology – a new range of vibrant topcoat colours that, through infrared reflective pigments, reduce acrylic athletic court surface temperature via solar reflectance (when compared to standard competitor court surfaces), assisting in overall player comfort.
The newest addition to their California Sports Surfaces® (CSS) brand offering, CoolTop reduces court temperatures to keep players engaged in sport and social activity longer, while minimizing heat-related impact. The product also reduces heat absorption and the adverse effects of heat islands – phenomena that occur when natural land cover is replaced with dense concentrations of pavement and other surfaces that absorb and retain heat – supporting a primary goal of environmental sustainability efforts.
"California Sports Surfaces' new CoolTop technology is the culmination of many hours of research and laboratory testing," said Caroline Field, Vice President, General Manager of Australia and Asia-Pacific. "The goal is to ensure the best possible outcomes for players and the environment, real-world in situ testing is being carried out on courts located on Queensland's Sunshine Coast and Brisbane, Australia, where temperatures and playing conditions are recorded daily and monitored closely."
While temperature reductions will vary depending on location, court colour and site conditions, with Solar Reflective ratings 20-30% higher than standard court coatings, ICP's CoolTop technology retains less heat, reducing court temperature and providing better playing and practice environments for athletes of all calibers.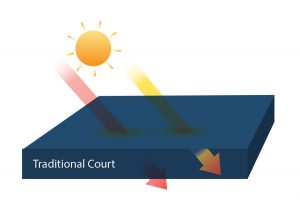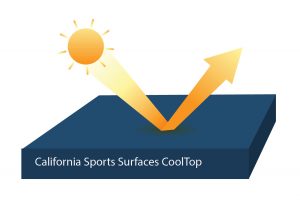 The new CoolTop finishing topcoat is compatible with current CSS mat and liquid rubber cushion systems, including Rebound Ace® HSA, Rebound Ace® GS8, Pro, Plexicushion®, Plexicushion® Prestige and DecoTurf®. The new color range includes Nordic Blue, Ice Blue, Forest Green, Mint Green, Silver and Steel Grey, all offered in both a CoolTop Multi-Sport range (ideal for netball, basketball, school courts and other multi-use areas), as well as a CoolTop Ultra range, which has the flexibility for use over both mat and liquid rubber cushion systems. Mix ratios, coverage rates and application methods remain the same as other existing ICP topcoats.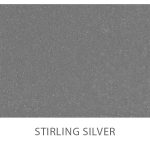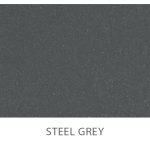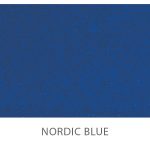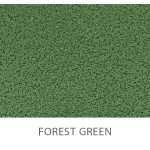 On-screen color representations may vary from actual product colors. Diagrams not to scale.